Self Care by Maggie Wu Studio
When I'm at home, I wear mostly silk because it's light and breathable.
My very own morning alarm, 7am sharp.
getting away from the city is part of my self-care routine.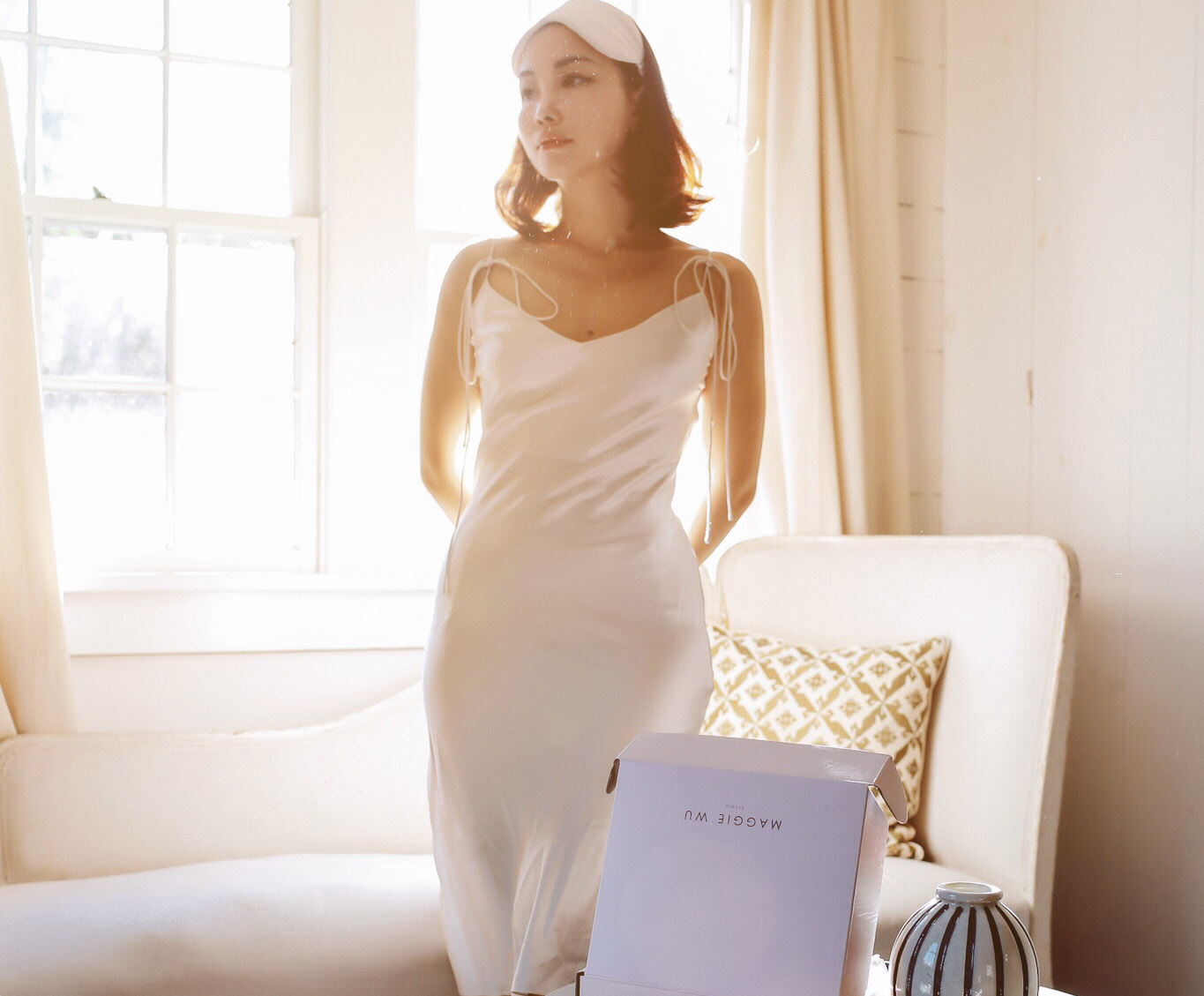 It's definitely getting harder and harder to sit down for writing these days, so I treasure the times when I do.
To live in New York is to live life to its fullest. People who decided to stick around often embrace the fun things the city has to offer, good and bad. But in order for us to enjoy the city, we really need to work hard to get paid and to splurge. We work, and we work out in hope to keep up with the bustling energy. But all that is to keep going at it with an active mind, and maybe what your body really needs is to slowdown? That's when I started to reserve 30 mins every day for a self-care ritual.
I wake up 30 mins earlier everyday, having a new puppy at home definitely made this step much more realistic.

I started using a face roller. You can use any stone of your choice, jade is a popular one. Here I use one with rose quartz. The cooling effect of the quartz helps wake me up and depuffs my eyes. Not sure how scientific it is, I think using a face roller helps the blood circulation, hence better skin.

Read. I'm working on the third book of Crazy Rich Asian, Rich People Problems. It's such a guilty pleasure read.

Listen to PodCast while in shower. How I Built This With Guy Raz (Guy Raz dives into the stories behind some of the world's best known companies.) Gastropod looks at food through the lens of science and history. (This is longer format, I listen to it while driving, or taking a bath, or before bed)

A Monthly getaway to Upstate New York, or close-by destination by car. Stay at an Airbnb in the woods and enjoy what the town has to offer. I will be writing more about my airbnb stays, stay tuned!
Tracy Qiu
As a professional blogger, I pursue fashion trends from New York city, to the edge of the world. Feel free to send candy.