{NYFW}Zac Posen
It's New York Fashion Week again, a week of absolute chaos. It's about multiple outfits change throughout the day going from show to show, then continues the nights with endless after parties... what I enjoy the most out of all the precious little moments throughout fashion week was escaping to peace during an after party. It does look a little out of the place wearing a Zac Posen gown in Dumbo waterfront while surrounded by people in T-shirts and Shorts. But I am enjoying myself in a night scene like this.
Photo by: Alex Contell
Speaking of Zac Posen, He just had his ready to wear SS 15 runway show today. It was quite different from his usual designs, it's more minimalistic with only color palette in black, white, and red. It's still very structural but less feminine compared to his red carpet looks for the A list celebrities.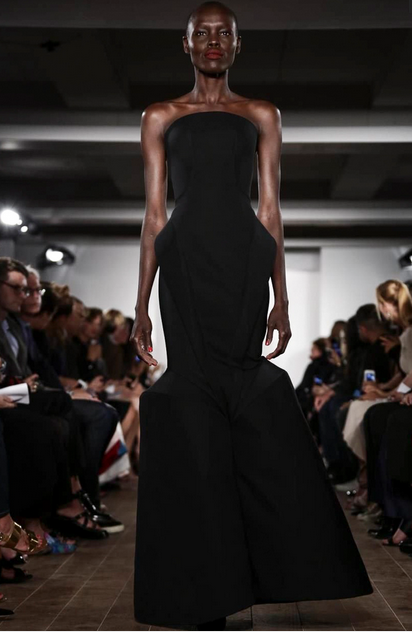 I have recently read an article about him, it asked, "Why do you think your dresses have appeared on so many actresses on the red carpet over the years?"
Zac, "I love films, Hollywood and the role that the entertainment industry plays in inspiring futures, but I don't design with the red carpet in mind. I design for the empowered, chic, glamorous woman, and I'm deeply passionate about actors. My philosophy is to give my designs a timelessness, and performers respond to this. These women want to look back years from now at the pieces they wore and still feel iconic." Read more
My fashion philosophy aligns with his.
Tracy Qiu
As a professional blogger, I pursue fashion trends from New York city, to the edge of the world. Feel free to send candy.